Hendersonville Symphony, an Introduction
As the Hendersonville Symphony Orchestra (HSO) prepares for its' 51st season starting in September 2023, their mission remains rooted in the community's arts enrichment and music education. The HSO's efforts are made possible through partnerships with professional business networks and the gracious support of individual donors.
Over the years, the HSO has undergone a remarkable transformation, evolving from a community-based volunteer orchestra into a prestigious all-professional ensemble, showcasing the exceptional talents of musicians from the region. Since its inception, the orchestra has consistently contributed to Hendersonville and surrounding areas through captivating concerts and extensive outreach initiatives to inspire and engage young musicians.
A typical HSO concert unites 60-70 skilled musicians, with many proudly calling Henderson County home, while others hail from Western North Carolina and Upstate South Carolina. Supported by a dedicated staff, the HSO's concert programs and educational outreach continue to leave a lasting impact.
Beyond their Symphony Orchestra and Chamber Orchestra performances at Blue Ridge Community College, the HSO holds special orchestral concerts expressly for every 3rd and 6th grader in Hendersonville, ensuring these young individuals have access to live professional classical music experiences. Additionally, the HSO fosters the talents of local students through the Youth Orchestra and Children's Choir programs, enabling them to learn from the region's most gifted musicians.
Music and symphonies enrich cultures, bridging barriers, preserving heritage, evoking emotions, promoting growth, and inspiring creativity. They pulsate within the heart of diverse societies. The HSO's unwavering commitment to music education, artistic excellence, and community partnerships cements its pivotal role in Hendersonville's cultural landscape.
An appreciated supporter of the HSO is Art on 7th; a local, contemporary fine art gallery – owned, curated & operated by Julie and Phil Wilmot. Their active passion for the visual & auditory arts has served as a boon to the HSO, as well as the broader illustrious culture of Hendersonville, and Western North Carolina as a whole.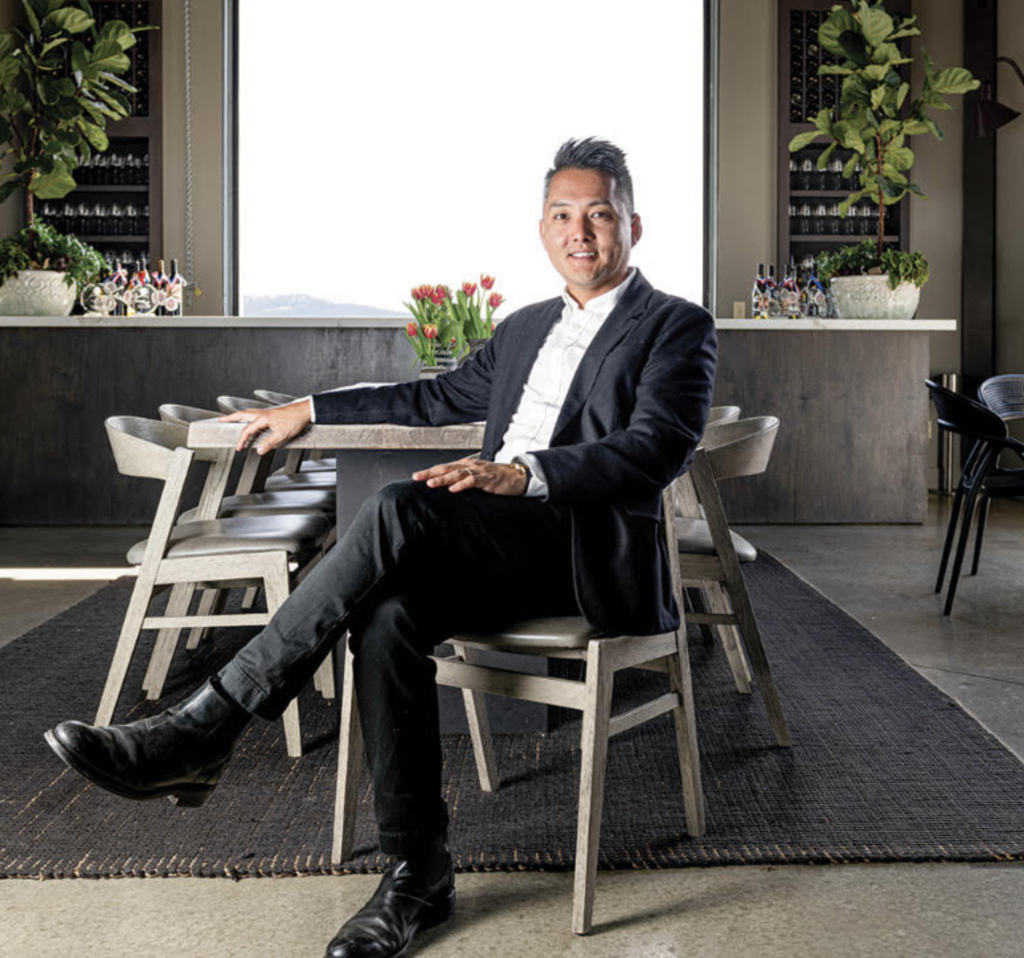 Art on 7th: A Philanthropic Partner
Art on 7th is the only contemporary art gallery in Henderson County, dedicated exclusively to showcasing fine art of such nature by nationally and internationally acclaimed artists. Established in 2021, the gallery justly represents a wide range of artists from Western North Carolina, whose emerging talent has garnered recognition and appreciation from art collectors.
Situated in the vibrant 7th Avenue District, famously known as The Creative Edge of Hendersonville, the gallery is conveniently located just a short walk from Historic Main Street. Showcasing captivating artworks in various mediums and modern styles, including glass, sculpture, wood, fiber, and exceptional paintings, Art on 7th provides a platform for artists to display their works of art.
The mission of Art on 7th is to present excellent, professionally executed artwork that collectors will treasure for years to come. The gallery is the realization of the dreams of Julie and Phil, who moved from Texas to North Carolina in 2018 to pursue their retirement plans.
Julie contributes her extensive experience in marketing, advertising, design, strategic planning, event planning, fundraising, and public relations, accumulated over 35 years in Dallas; a quickly emerged artist herself, as well as marketing chairman of the HSO, she has contributed arm-in-arm with husband Phil as the $5000 sponsors of the 2023 Holiday Concert, fulfilling their integral role within the community and propagating the prominent local mantras of creativity & expression. Phil, with a background as a successful business owner and contractor in the Dallas/Fort Worth area, brings his expertise in project management and business ownership to Art on 7th.
As passionate advocates for art, Julie and Phil take pride in their roles as "Honey" and "Poppy" to their grandchild, along with being parents to four adult children. Their deep involvement in the community and love for the arts have made Art on 7th a thriving gallery, supporting artists' careers and enriching the cultural landscape of Hendersonville.
OVERVIEW OF THE HENDERSONVILLE SYMPHONY'S OFFERINGS
The HSO offers a diverse range of concerts that bring the magic of music to their community. These concerts encompass the heart and soul of the symphony, showcasing their dedication to artistic excellence.
The HSO's Orchestra Concerts are the flagship events that captivate audiences with the power and beauty of a full ensemble. These performances bring together their full ensemble of musicians, creating a harmonious and immersive experience that celebrates the symphonic tradition.
In addition to the Orchestra Concerts, the HSO presents Chamber Orchestra Concerts, which provide a more intimate setting for performances. These concerts feature a select group of musicians who demonstrate their virtuosity across various musical styles, allowing for a closer connection between the performers and the audience, providing a unique and engaging musical experience.
Furthermore, the HSO is dedicated to nurturing the talent of the younger generation through their Youth Orchestra Concerts. These concerts provide a platform for young musicians to showcase their skills and musical growth. By showcasing the talent and potential of these young artists, the HSO inspires and supports the next generation of musicians.
Through their diverse repertoire and commitment to musical excellence, the HSO continues to enrich the community by offering memorable and captivating orchestra, chamber orchestra, and youth orchestra performances. Check out the hendersonville symphony season to see all the shows they have in store this year.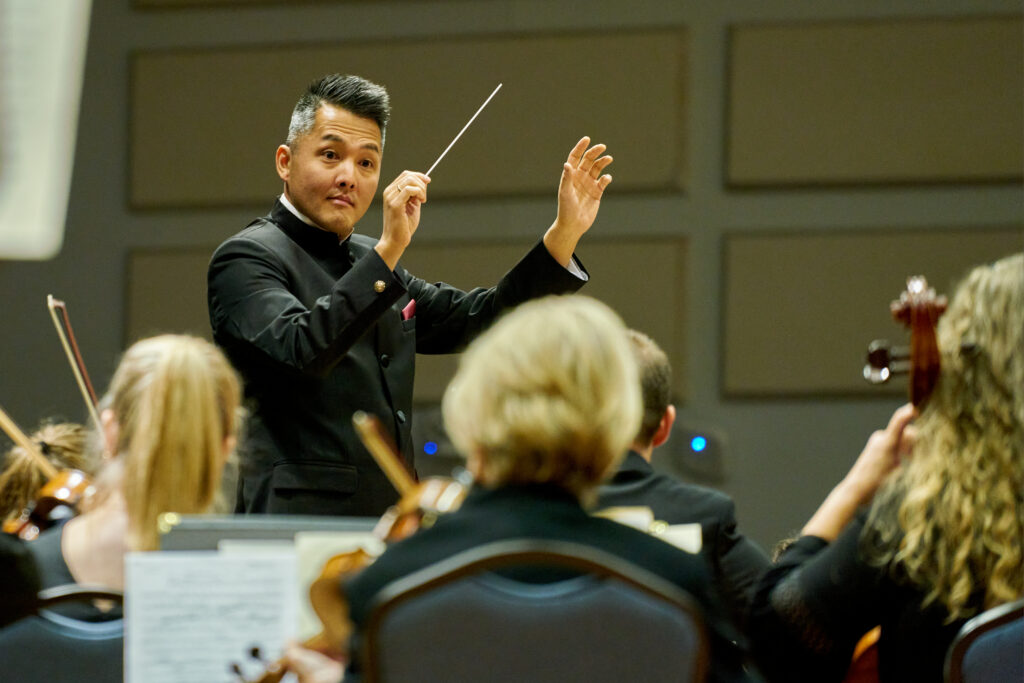 UPCOMING EVENTS AND CONCERTS
The Hendersonville Symphony Orchestra (HSO) presents a captivating array of concerts and events that offer unique and memorable experiences for music lovers.
One of the standout events is the concert titled "PAST, PRESENT, FUTURE – HONORING LEGACY OF DR. THOMAS JOINER." Scheduled for Saturday, September 30, 2023, at Blue Ridge Community College, this concert is a tribute to Dr. Thomas Joiner, who led the HSO for over two decades. The performance will celebrate his enduring legacy and showcase the next chapter of the HSO. Featuring renowned artists like Douglas Weeks on piano, Dianna Joiner on violin, and Ron Whittemore as the narrator, the concert will include remarkable selections such as Beethoven's Piano Concerto No. 3 in C minor, Tchaikovsky's Romeo and Juliet, and John Williams' Schindler's List.
Another exciting event is "HOLIDAYS AT THE MOVIES," taking place on Sunday, December 3, 2023, also at Blue Ridge Community College. This enchanting concert will feature music from beloved holiday movies, bringing the festive spirit to life. Along with joyful carols and songs, the program promises to fill the air with laughter and the magic of the holiday season.
These concerts, along with others in the HSO's repertoire, offer an opportunity for the community to come together and celebrate the power of music in creating shared experiences and treasured memories.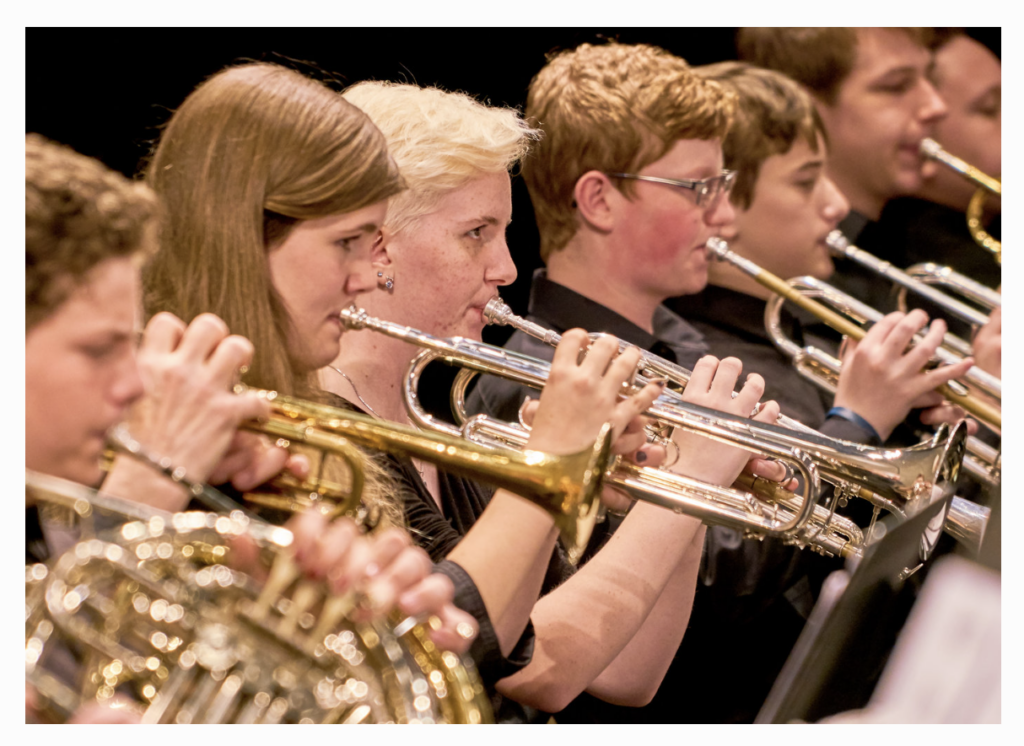 YOUTH EDUCATION AND INVOLVEMENT
The Hendersonville Symphony Youth Orchestra (HSYO) provides symphonic orchestra coaching and performance opportunities for accomplished students at the high school level and up to age 21. Students are accepted by audition only. For the 2023-24 season (September – May), the HSYO will offer students more opportunity for focused coaching and ensemble work. Students enrolled in the Youth Orchestra program will benefit from professional coaching to advance skills and technique as they prepare for a full orchestra performance at the year-end. Elizabeth Terry is the Artistic & Music Director of the HSYO.
The Hendersonville Symphony Children's Chorus (HSCC) is a non-auditioned ensemble that provides quality vocal instruction for children ages 6-15 in public, private, and home school environments from across Western North Carolina. The HSCC accepts members twice yearly – in September and January. They provide two concerts a year and several community outreach concerts per semester. Kelli Mullinix serves as the Conductor and Director of the HSCC.
Now in its 27th year, the Young Artist Competition is open to musicians in grades 9-12 who live in various counties of North Carolina or who are members in good standing in the Hendersonville Symphony Youth Orchestra.
Education concerts are another important offering by the Hendersonville Symphony Orchestra (HSO) and the Henderson County Board of Education. These live symphonic performances are provided to third and sixth-grade students in Henderson County. The concerts enrich the classroom curriculum by giving students an opportunity to experience symphonic music up close. The concerts also educate students about composers and musical instruments, creating engaging and memorable experiences. These performances are open to students from Henderson County Public Schools, charter schools, private schools, and home-schooled students. Reservations are recommended due to potential space limitations.
Through these enriching programs and education initiatives, the Hendersonville Symphony Orchestra fosters musical growth, inspiration, and a love for music in the youth of the community.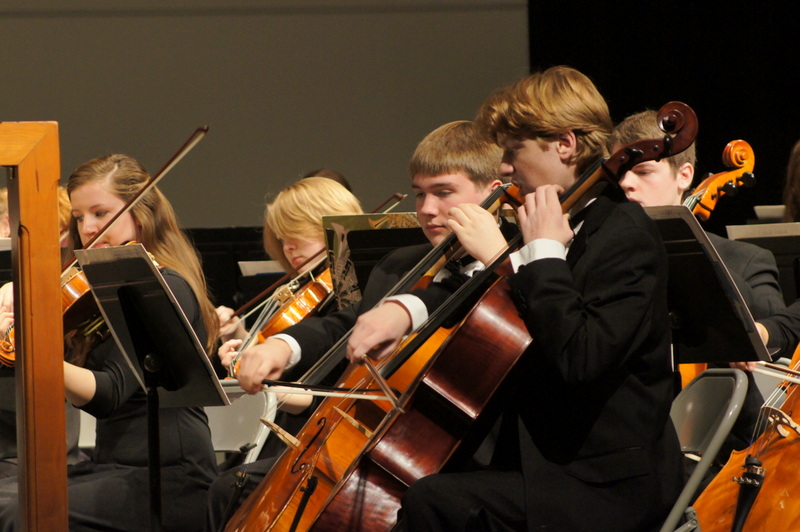 SUPPORTING THE HENDERSONVILLE SYMPHONY
Your generous contribution to the Hendersonville Symphony Orchestra goes a long way in making great music more accessible and supporting the talented musicians involved. By donating to the annual fund and youth scholarship fund, you help retain the skills and dedication of these amazing artists. Your tax-deductible gift plays a crucial role in supporting innovative performances with top guest artists and expanding educational offerings that benefit thousands of students each year. As the orchestra celebrates its 50th year, your contribution during this season of celebration is greatly appreciated.
If you are considering giving a tax-deductible gift, please consult your financial advisor to explore options such as IRA payouts, estate/planned gifts, charitable remainder trusts, including the Hendersonville Symphony as a life insurance beneficiary, or donating stocks. Your financial advisor can provide guidance on the most suitable giving method for you.
For those interested in long-term support, The Crescendo Society of the Hendersonville Symphony welcomes donors who include the orchestra in their long-term major gifting and estate plans. By designating a significant planned gift, you become a permanent member of The Crescendo Society, ensuring a strong future for the symphony for generations to come. To learn more or join The Crescendo Society, please contact Executive Director Paul Conroy at (828) 697-5884.
In honor of Dr. Thomas Joiner, the beloved 20-year conductor and music director, the Hendersonville Symphony Board of Directors has established an endowment for youth education in his name. This endowment aims to fund the annual Education concerts for students in third and sixth grade, regardless of enrollment in public, private, charter, or homeschool programs. Contributions to the endowment are managed by the Community Foundation of Henderson County, ensuring that youth education concerts continue for years to come.
If you're interested in volunteering and becoming a Friend of the Symphony, a diverse group of individuals who work alongside the orchestra's staff and Board of Directors, there are numerous opportunities available. From hosting events to serving as ambassadors, your involvement can make a positive impact. To learn more and become a part of this vital and engaged group, please contact the Symphony office at (828) 697-5884.
Your support and involvement in these various avenues help sustain the talent and educational programs of the Hendersonville Symphony Orchestra, ensuring its continued success and enriching the lives of the community through the power of music.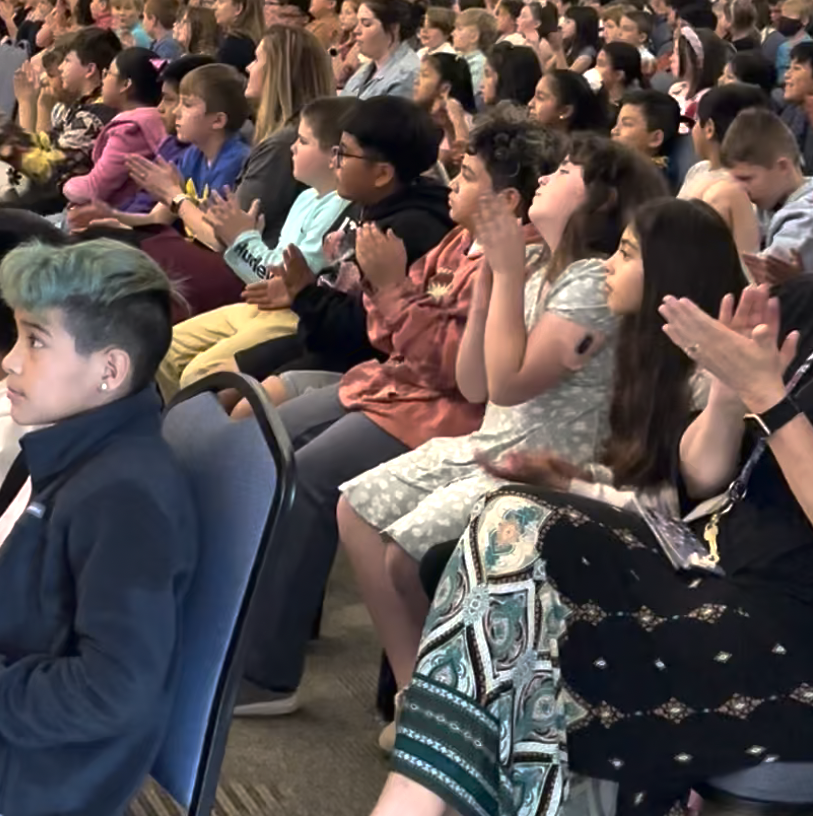 Spotify
As you immerse yourself in the enchanting world of the Hendersonville Symphony Orchestra (HSO), we invite you to enhance your experience further. Follow our Spotify page to listen to highlights from our concerts and discover curated playlists of symphony favorites. From classical masterpieces to contemporary compositions, our Spotify page offers a collection of captivating music that showcases the talent and artistry of our orchestra.
Photo Gallery
Additionally, we are excited to present a photo gallery where you can relive magical symphony moments. This curated collection captures the essence of our performances, transporting you back to the remarkable experiences you've enjoyed. From striking stage setups to the expressions on the musicians' faces, these visuals bring to life the passion and energy of our concerts.
We hope that these multimedia offerings, including the Spotify page and photo gallery, will complement and enrich your journey with the Hendersonville Symphony Orchestra. Connect with us, follow us on Spotify, and immerse yourself in the captivating world of symphonic music. Relive and cherish the extraordinary moments that make the symphony truly unforgettable.
As the artistic pulse of Hendersonville, Art on 7th and the Hendersonville Symphony Orchestra (HSO) weave a vibrant cultural tapestry. The synergistic partnership between Julie's leadership at HSO and Art on 7th's support underscores a pivotal alliance of visual and auditory artistry.
Your vibrant presence at Art on 7th's exhibitions and your resonating applause at HSO concerts amplify these institutions' cultural impact. By imbibing the creative brilliance at Art on 7th and soaking in the intense melodies of HSO's performances, you further propel these beacons of culture.
Let us join forces and actively support such vital community pillars – attend an exhibition, revel in a concert, make a donation. By doing so, we sustain the progression of our rich cultural scene. Let the artistic fervor of our city prevail, radiating the profound effect of arts on community bonding and solidarity.