The collective Works of Laurie Adams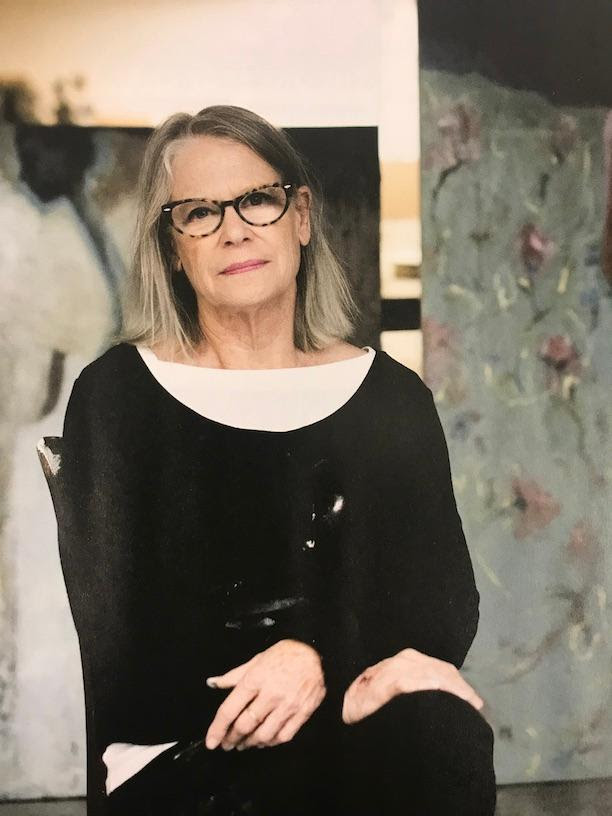 Exhibition Runs March & April 2023
Art on 7th will hold a special exhibition of works by artist Laurie Yeates Adams during the months of March and April 2023. Adams, an artist who has mastered "the gift of seeing", typically paints with a soft, muted palette of black and white that communicates the simplicity of emotion she wants to communicate. Her approach is one of simplifying her figurative work by surrounding her intuitively represented subjects in a way that draws the viewer to the core spirit of her subject.
When people look at Laurie's work, they move into the painting by studying the subject, and then formulate their own story about the character. Drawn to her eyes, which are generally entrancing and intent, her work is collected by those also appreciating the depth of character in the subject of a painting.
Adams works with a variety of mediums. She works predominantly with oil in her painting but is also recognized for her mixed media and unique encaustic paintings. Wilmot continues by stating, "Whether a human figure or another of her favorite subjects, animals, the subtlety of her palette brings about a sense of contemplative peace." This is also achieved in her sculpting. Human busts, figures reaching out and searching, and beloved animals, Adams' style translates across all of her mediums.
MEET THE ARTIST RECEPTION MARCH 9 | 4 - 6 P.M.
Guests will have the opportunity to meet Adams and hear her discuss the collection of work featured in the exhibition. Complimentary wine and hors d'oeuvres will be served.
In addition, Adams will be sculpting in the gallery on Saturday, March 11 from 11:00 a.m. – 4:00 p.m., and on April 8 from 11:00 a.m. – 4:00 p.m., and visitors are encouraged to come to the gallery to see her at work. Light refreshments will also be available during her on-site sculpting demonstrations.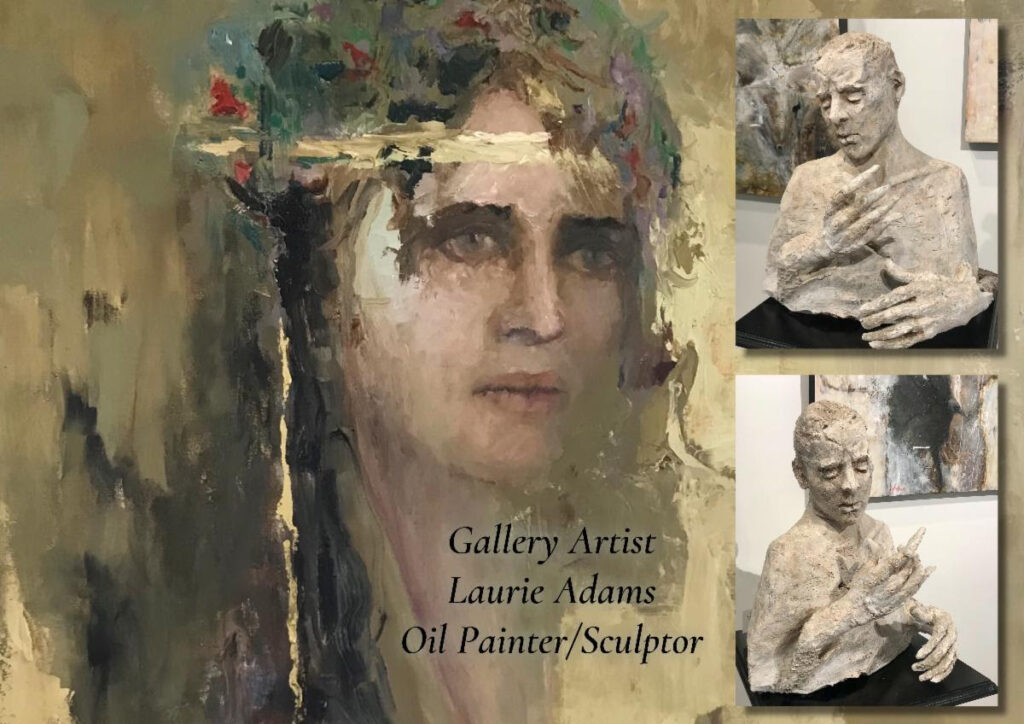 Having difficulty choosing the right gift
for your sweetheart this Valentine's Day?
Why not buy that special someone a
GIFT CERTIFICATE for art from Art on 7th?
Just drop by and we'll take care of you!
PURCHASE SYMPHONY TICKETS