Alcohol Ink
Horse Shoe, NC
Julie and her husband, Phil, are the owners of Art on 7th. They retired and moved from Dallas, Texas to North Carolina in 2018. Since her childhood she has been engaged with art in one way or another. Prior to her move to the Carolinas, Julie worked in the professional field of communications specializing in marketing, public relations, advertising, graphic art, and special event planning (on a grand scale.) She graduated from The University of Texas at Austin in 1982 with a degree in Communications and began working at a full-service advertising agency in Dallas, until taking leave from the professional world to raise her children. She returned to her profession, working for non-profits, in 2008.
Fast forward 10 years, and living in the beautiful region of Western North Carolina, Julie found herself ready to discover if she had any hidden artistic talents she could tap into. Upon the suggestion of a close friend, Julie began to experiment with Alcohol Ink. Pleased with the results she was achieving, and the encouragement of family and friends, she ventured out to establish herself as an artist. Her work now hangs in homes and businesses across the United States.
On any given day you may find Julie playing Angry Birds in an attempt to fulfill her suppressed desire of mastering physics.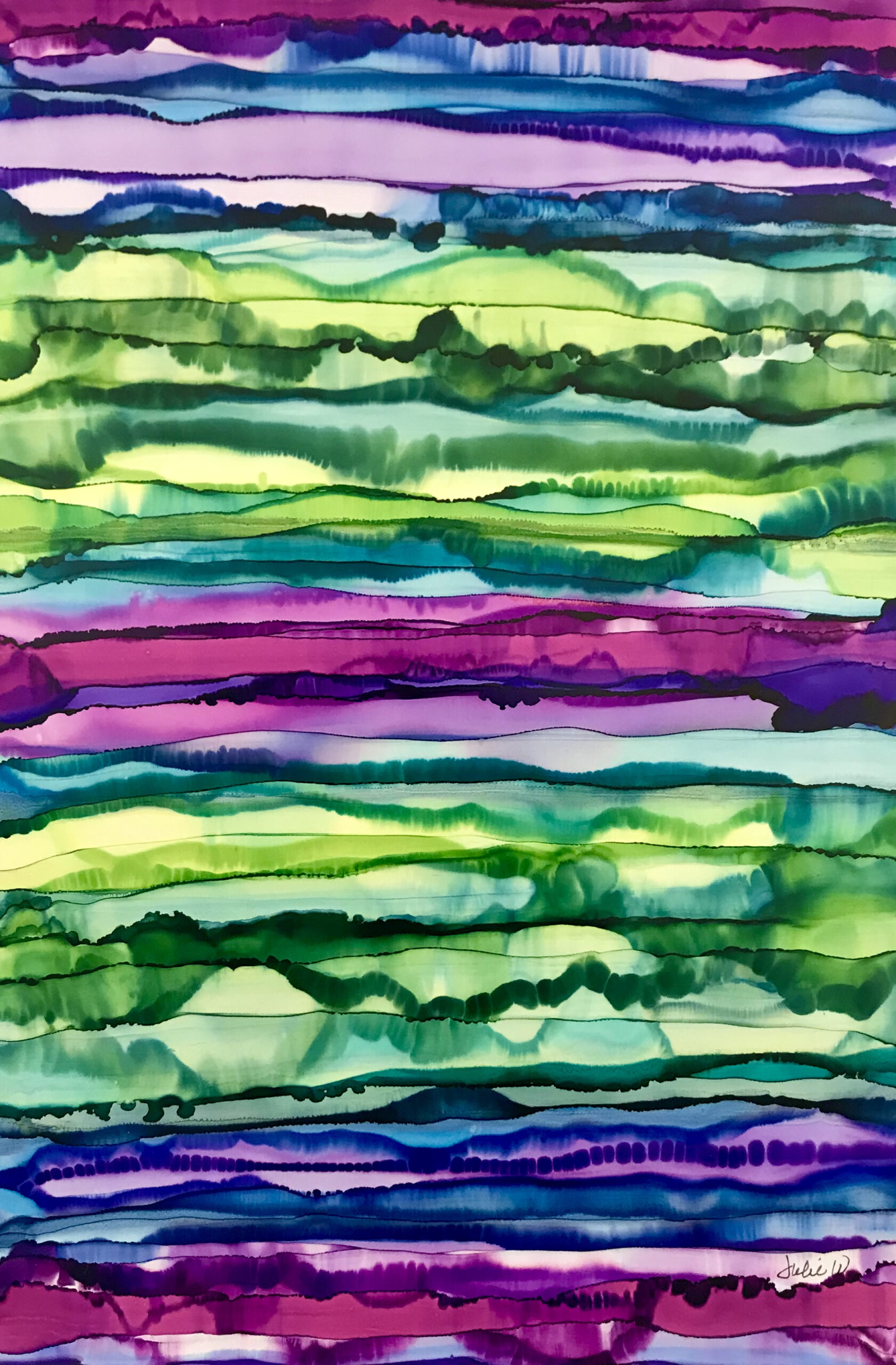 Bright Horizons
20 x 30 Alcohol Ink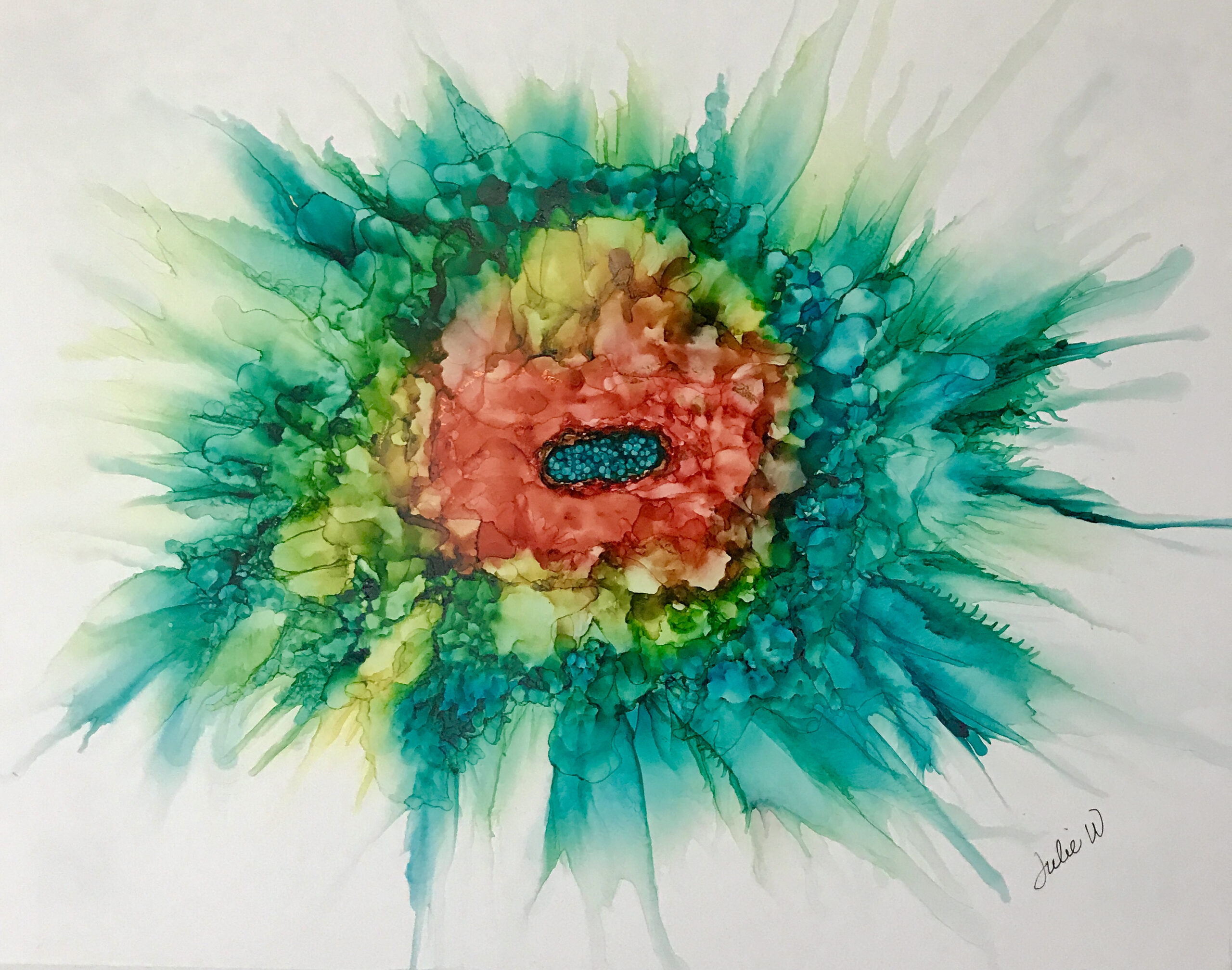 Blue Caviar
23 x 29 Alcohol Ink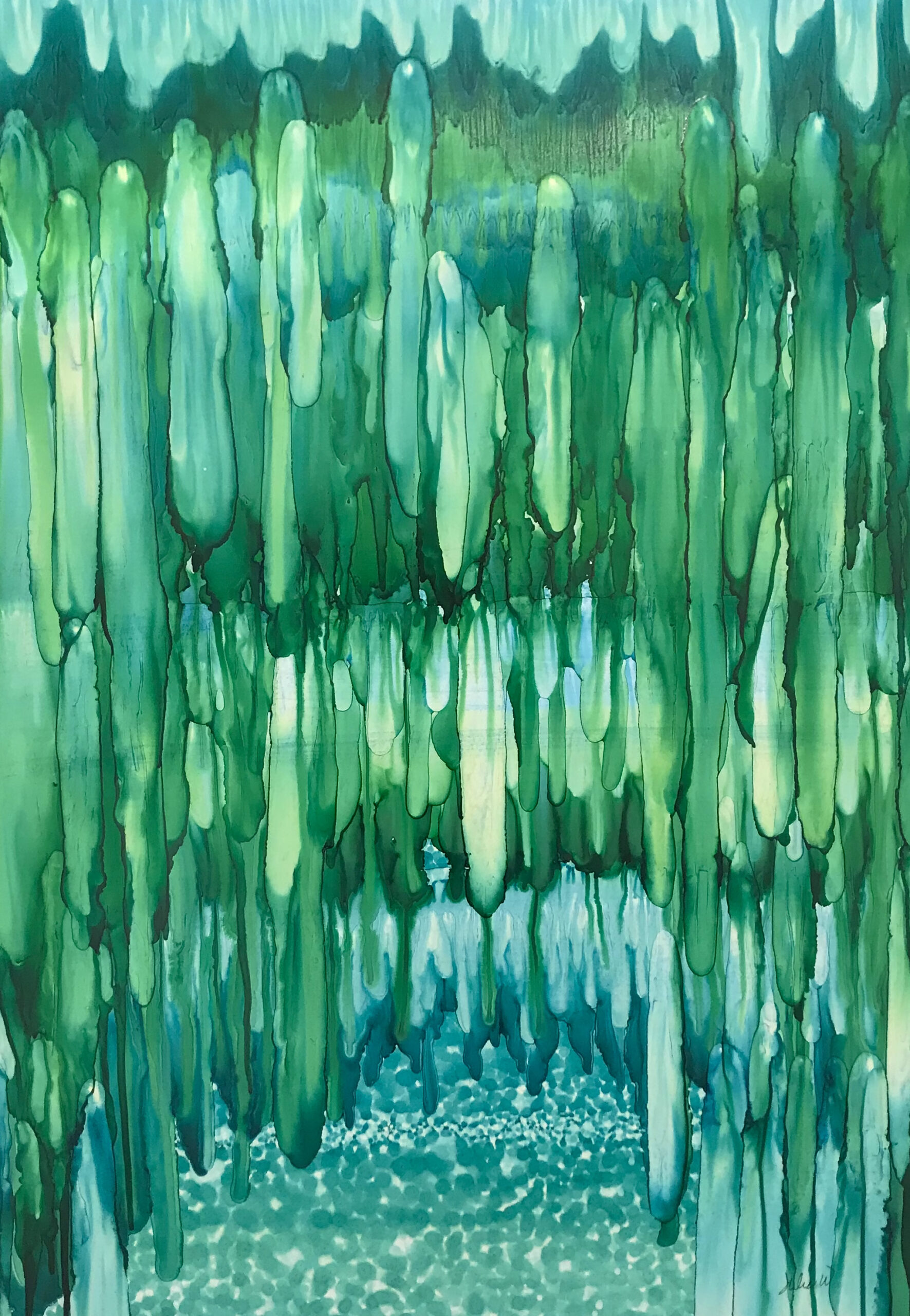 Cavern
24 x 36 Alcohol Ink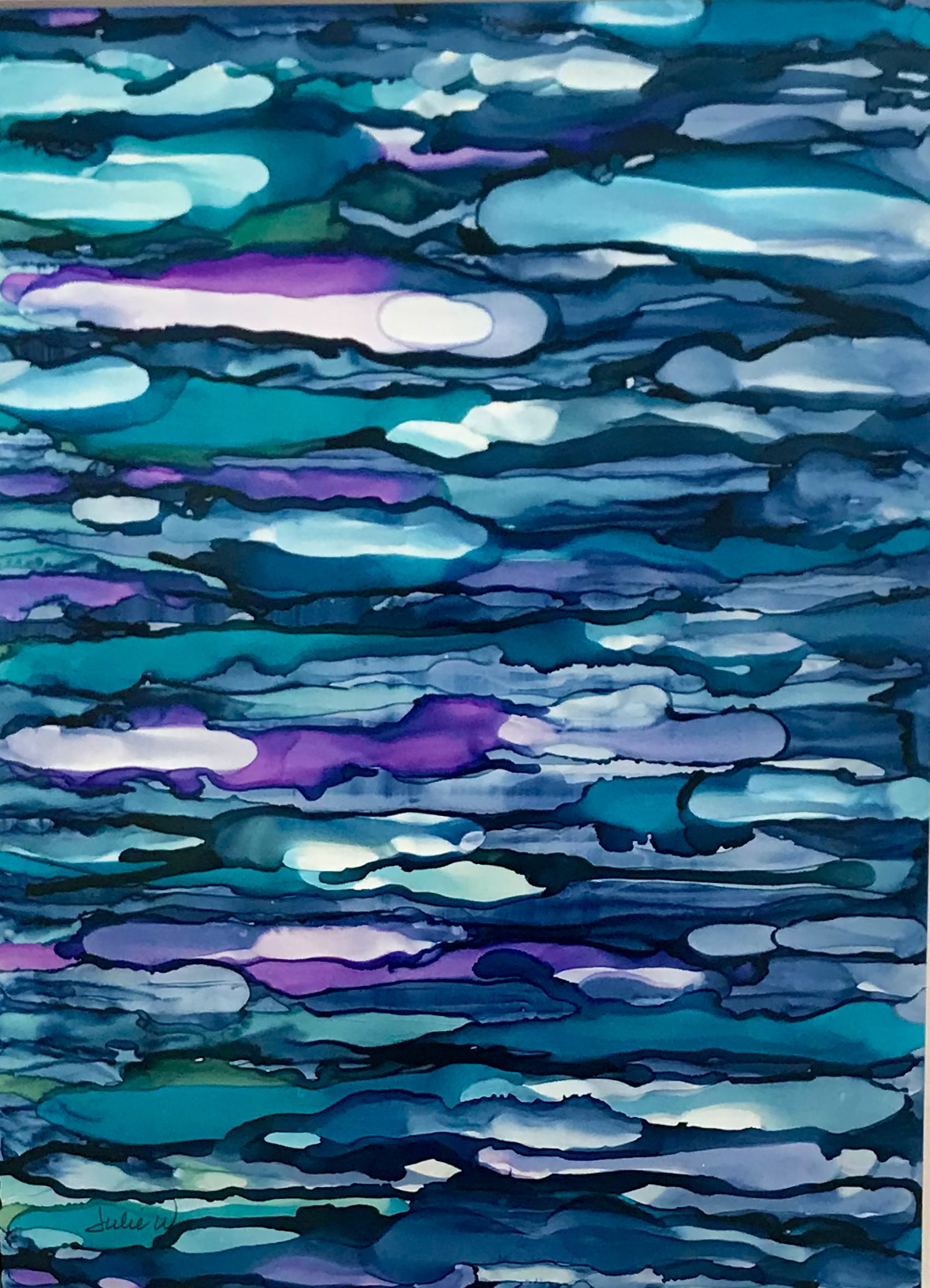 In the Atmosphere
25 x 30 Alcohol Ink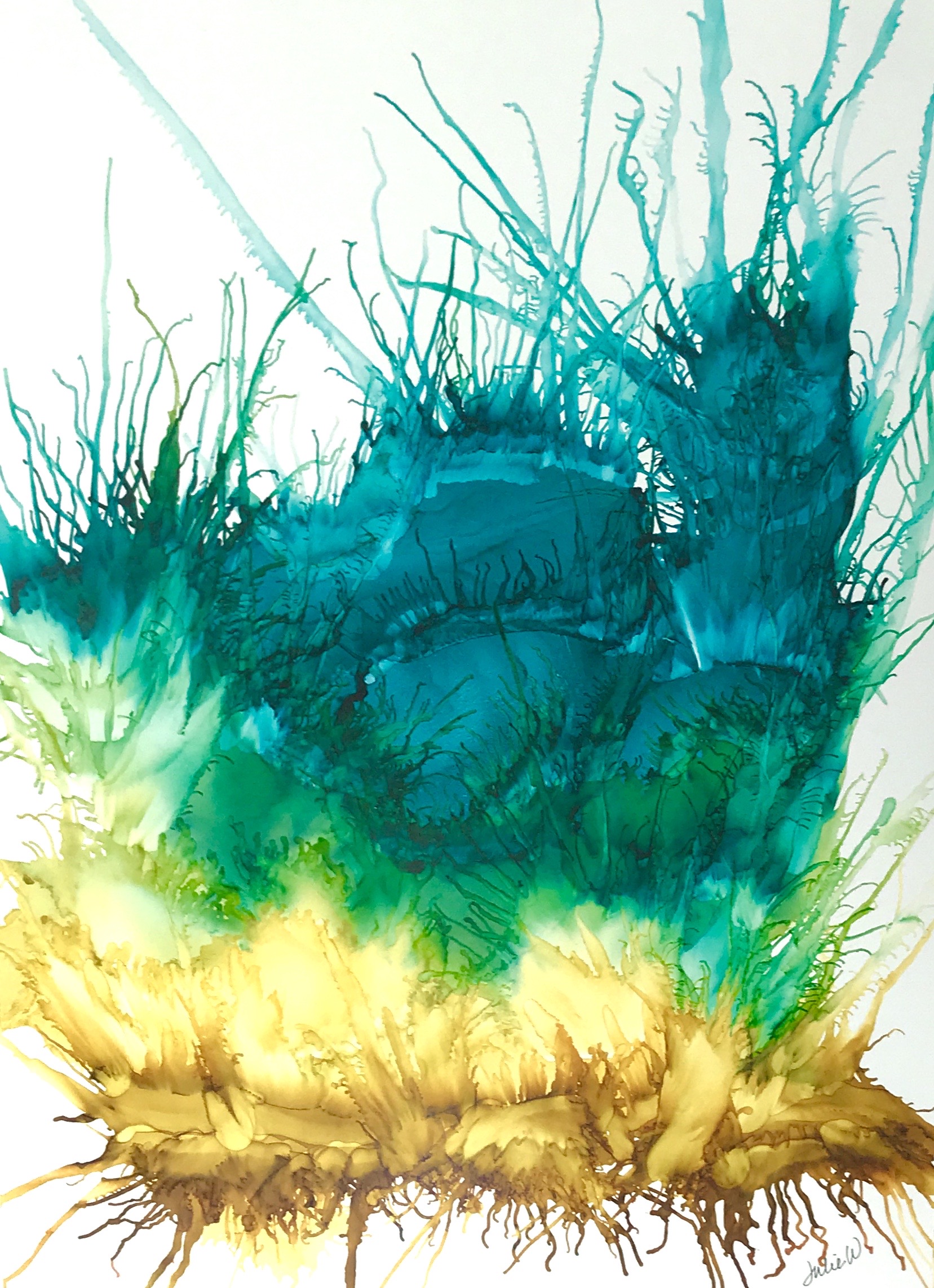 Pelagic Sea Life
37.5 x 47 Alcohol Ink
Along the Sunshine Highway
43 x 33 Alcohol Ink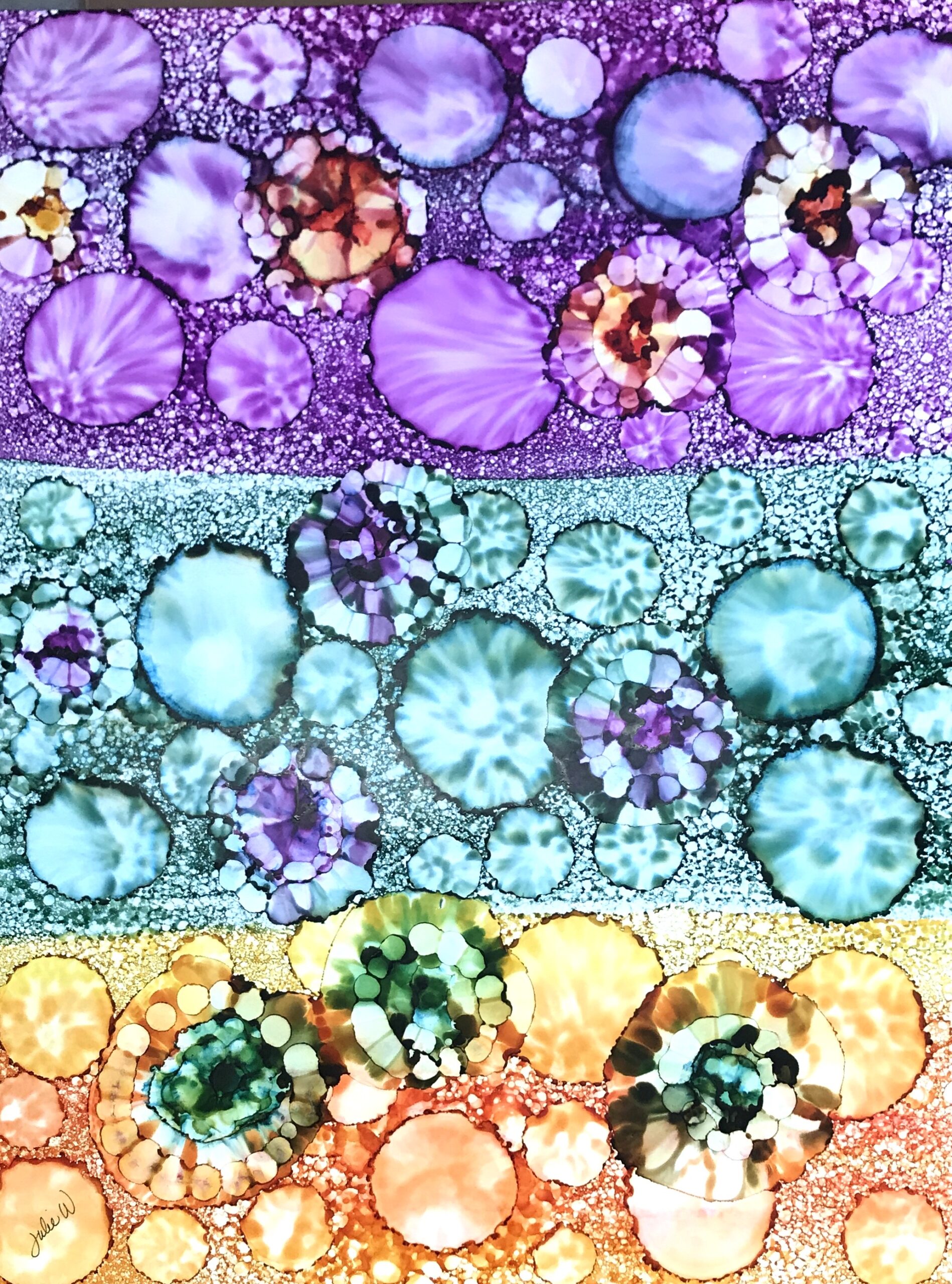 Imagine
30 x 40 Alcohol Ink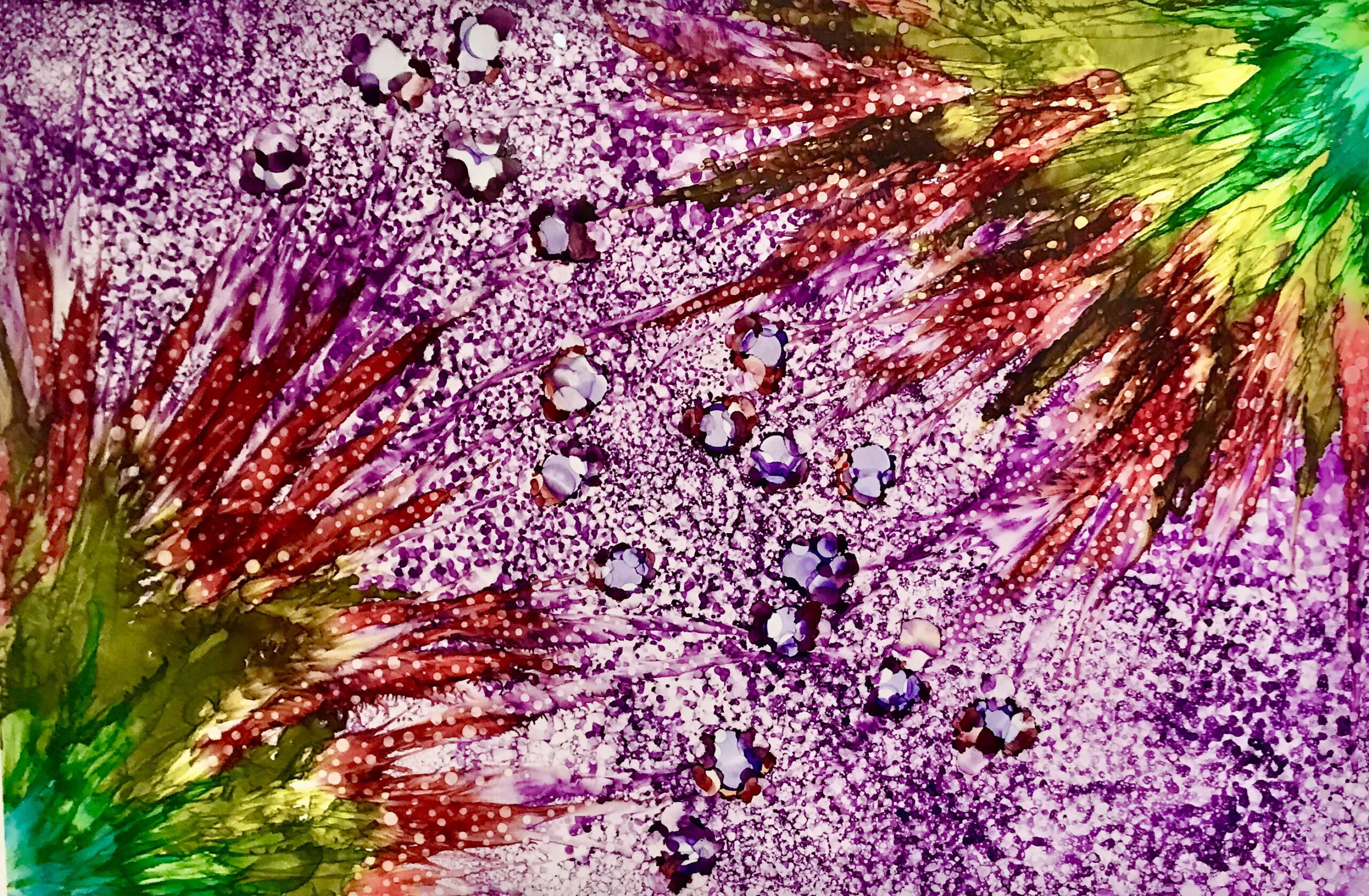 Meeting in the Middle
32 x 45 Alcohol Ink