Christopher Peterson's inspiration comes from several sources. The first is from the subjects themselves. Using the traditional skills of drawing and painting, he can observe and express the emotion in any given subject. Technically, any subject can be a beautiful opportunity to use paint, color and value to express the multitude of effects that light, refection, shadow and cast shadow have on a subject.
He studied at the Art Institute of Boston, and then at Art Center College of Design in Pasadena. He began his career as an Illustrator in New York City in 1980, and immediately started working for The New York Times and Time magazine. He moved to the Bay area in 1984, and for 35 years was a steady fixture in the landscape of art and design, working in newspapers, advertising, exhibit design, teaching, and as a painter and illustrator.
Christopher straddles the wobbly line between Fine and Applied art. He is best known for having designed over 150 posters for San Francisco's legendary Fillmore, as well as other bands, venues, and festivals. He has designed posters for Paul McCartney, James Taylor, Paul Simon, Eric Clapton, Willie Nelson, Phish, Peter Frampton, Bonnie Raitt, and most recently for Van Morrison. The list goes on. His work has been published in The New York Times, Time, Newsweek, The Wall Street Journal, The San Francisco Chronicle, The Art of Modern Rock by Paul Grushkin and Dennis King – Chronicle Books 2004; Illustrators 41 Society of Illustrators New York, and Print's Regional Design annual.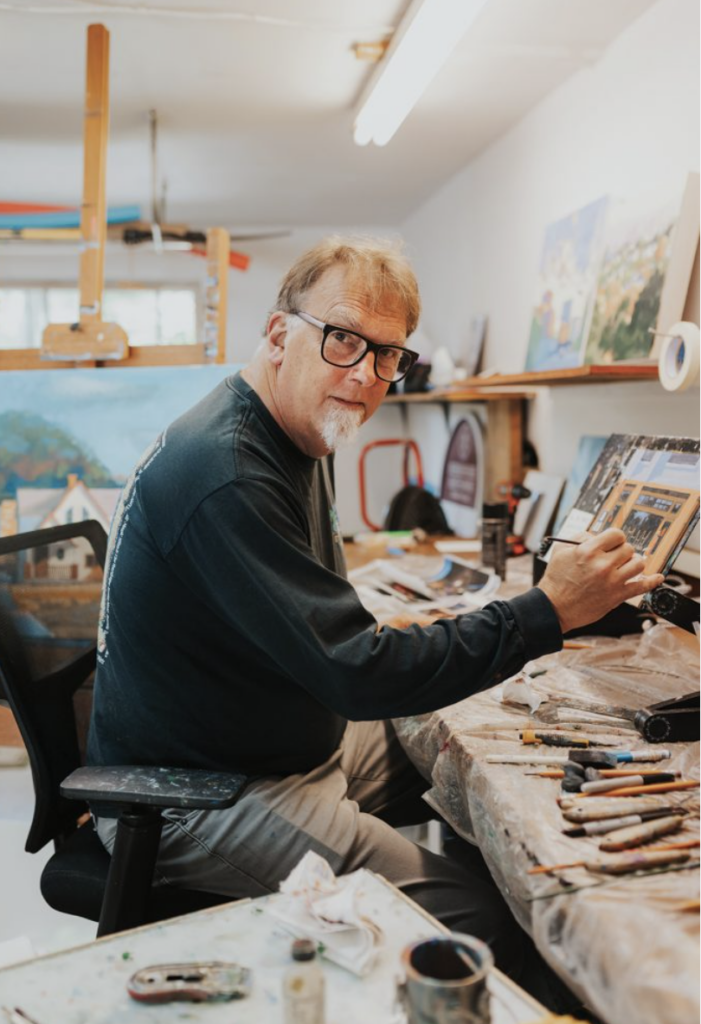 Angelos Diptych
66 x 48
Oil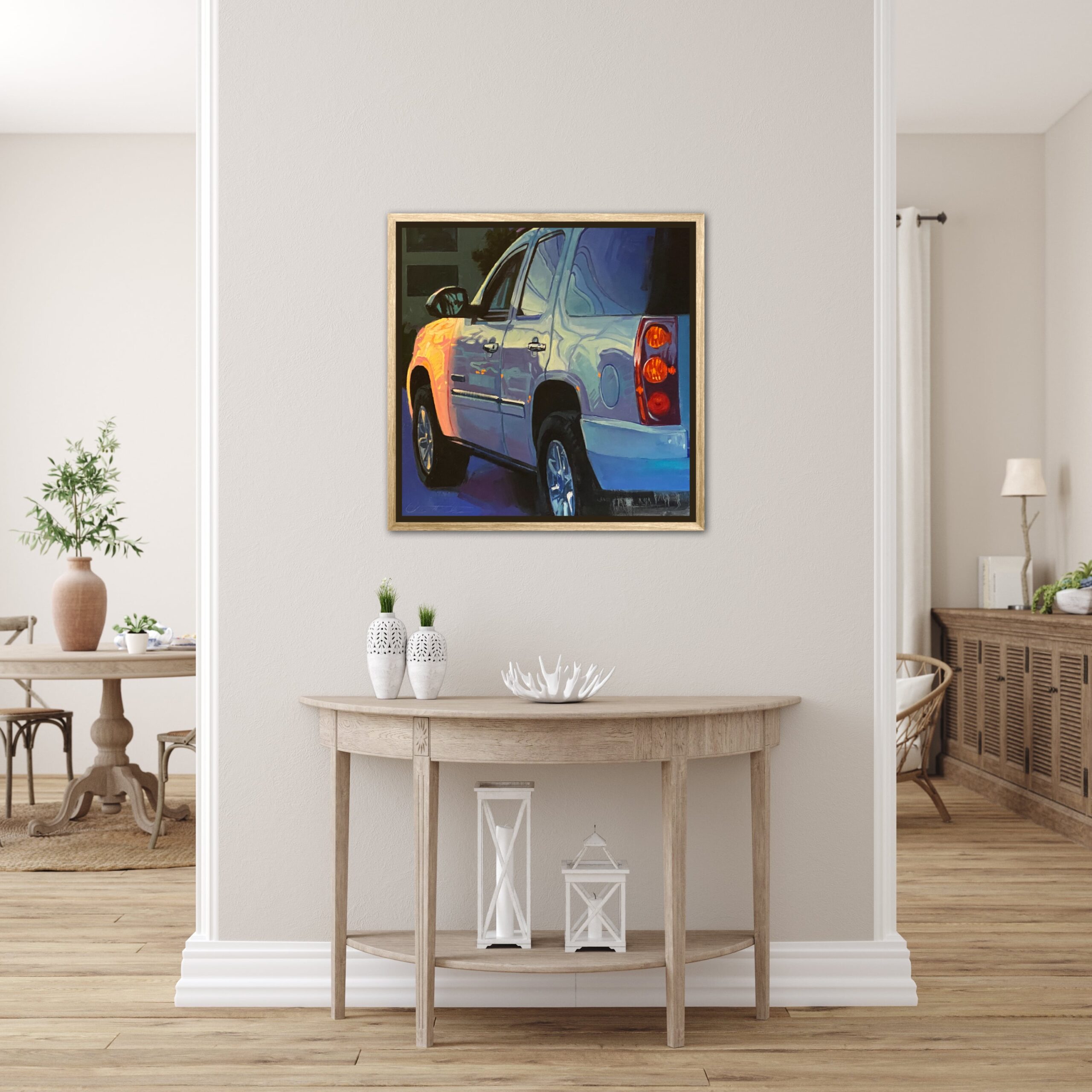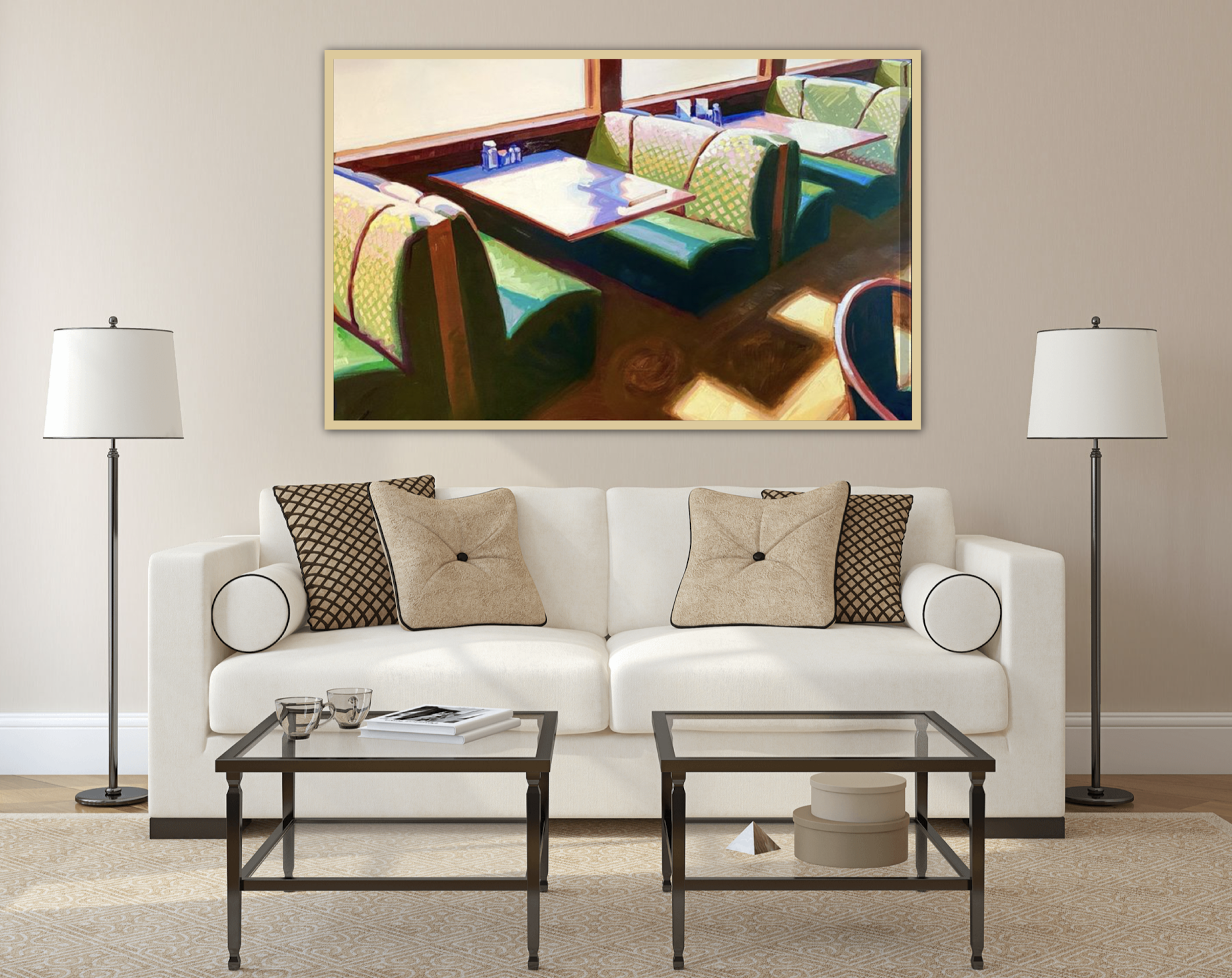 Angelos Diptych
66 x 48
Oil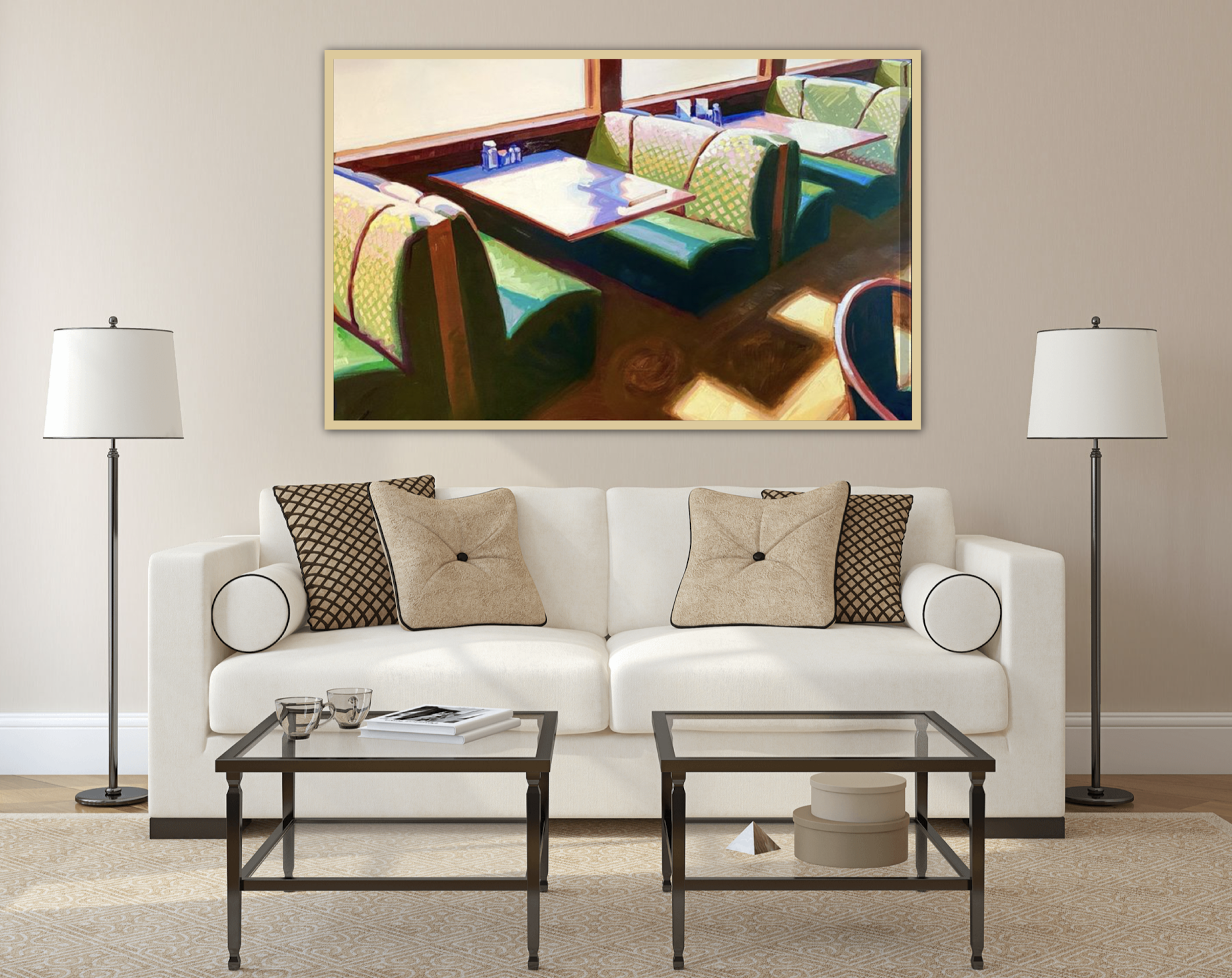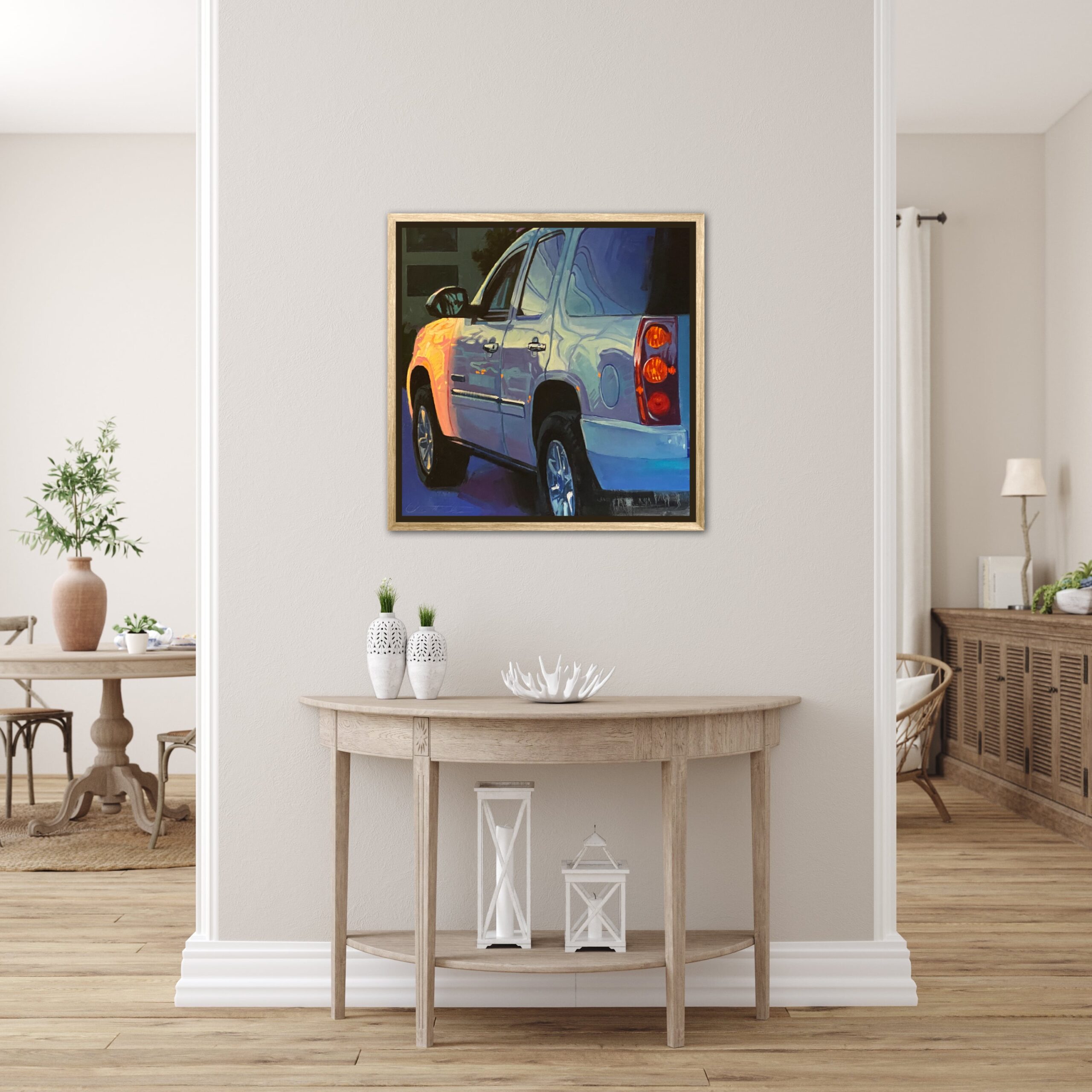 Additional inventory may be available at the gallery.