Growing up in Southern California, I loved to draw and paint, which led me to ArtCenter College of Design and a Bachelor's in Illustration. That education, plus years of professional experience in illustration, graphic design, quilt design, and longarm quilting, along with a love for mixed media art, led me to the body of work you see here.
Simply put, my work manipulates natural and synthetic fabrics, threads, yarns, ribbons…anything fiber. I work in an improvisational style; I don't have a blueprint or a set of tried-and-true instructions to create one of my pieces. There is no Step 1, Step 2, Step 3—it's more like the fiber and I take a journey together. The fiber may pull me one way or I may nudge it in a different direction; sometimes we have a destination in mind, or sometimes we just wander, roaming and rambling until we realize we've arrived. My workspace is always a mess, because I always have multiple pieces in progress. I work with one for a while until another demands my attention (or my dogs demand to go outside), and over the course of weeks and months, each piece slowly reaches completion. I'm always thrilled by this process of discovery and refinement, and I hope the result intrigues and involves the viewer.
I was recently juried into the Southern Highland Craft Guild, the oldest and most respected craft guild in America, and I'm thrilled to have my work hanging in galleries and shows in beautiful western North Carolina and beyond.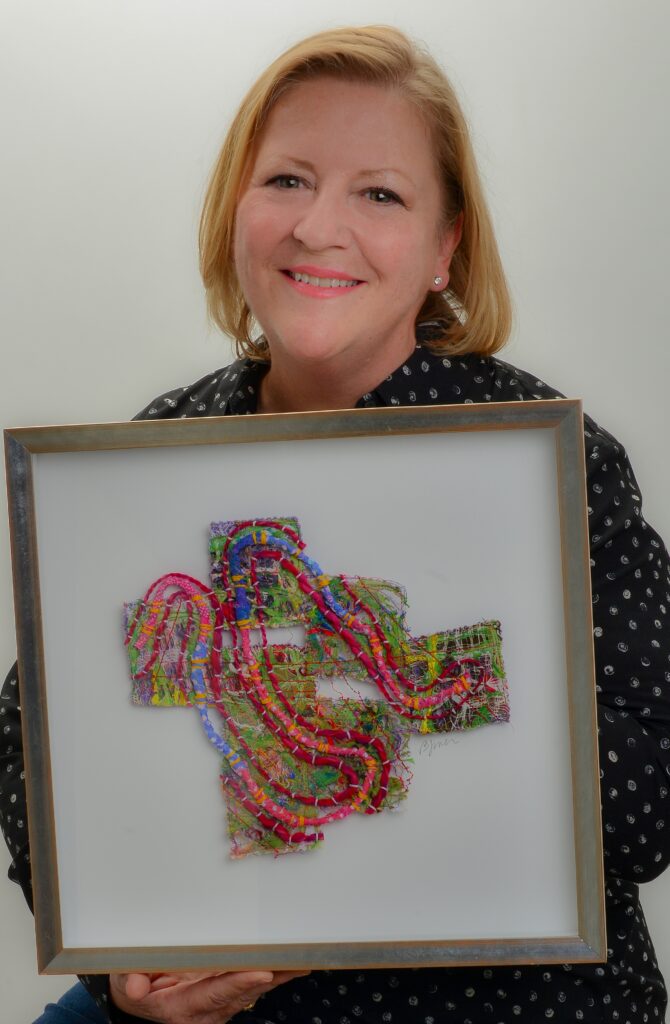 Additional inventory may be available at the gallery.