Mixed Media
Hendersonville, NC
Growing up in Southeastern Louisiana, AnnMarie LeBlanc was exposed early on to a rich life of storytelling, a blending of cultures and languages, regional lore, and history. Intrigued by archetypal subjects, mythologies, and by what is perceived and what is beyond perception, LeBlanc's art focuses on subjects from the natural world such as the transformations that happen below the surfaces of the earth and sea as well as the skies above. Botanical forms, wildlife, landscape and the chance encounters with the natural wonders surrounding her home and studio are LeBlanc's constant inspiration.
"I fell in love with Western North Carolina 30 years ago while backpacking in the Pisgah Forest. The solitude, the sights and sounds of the forest and her untamed beauty spoke to me in a way I didn't anticipate. I felt a call to 'home' and that call never left me." But, it wasn't until 2021 when she decided to step down from a career as a university professor of art and design to once again embrace art-making full time. LeBlanc, her husband and two canine companions moved to the Blue Ridge Mountains that year and the artist's new environment has provided the pulse that has inspired some of her most recent work.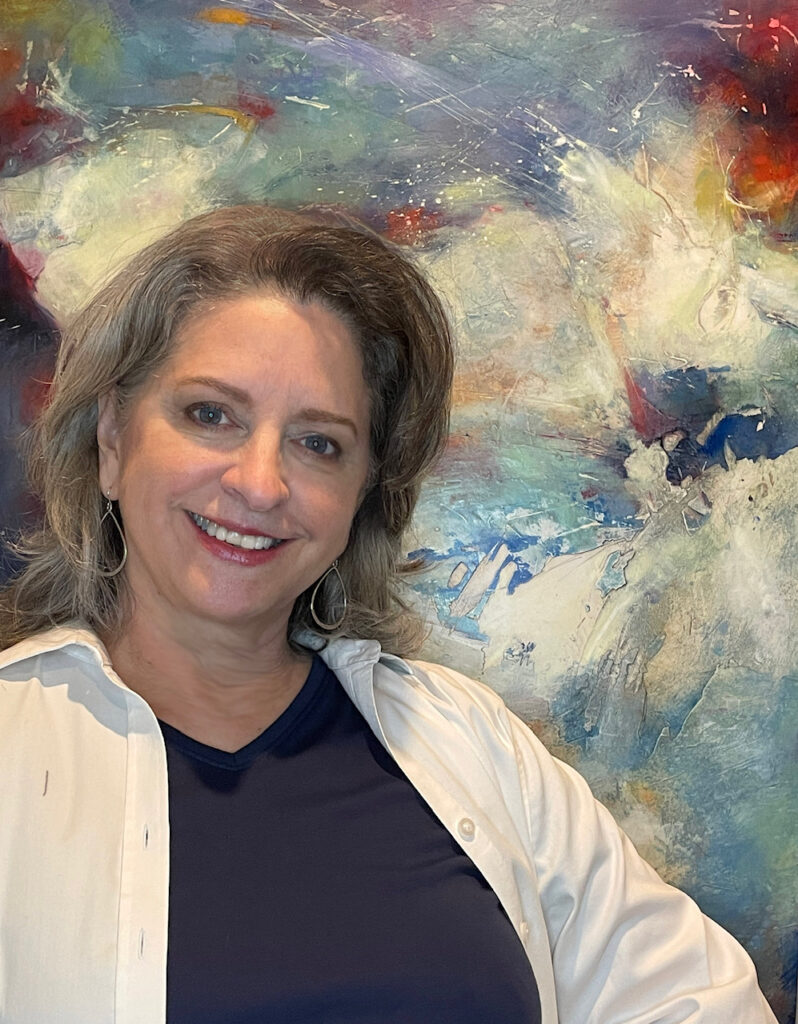 AnnMarie LeBlanc's images have been exhibited throughout the United States and abroad and her work is included in many private and corporate collections. Her mixed media process typically begins with sketches and washes in acrylic pigments followed by painting in oil pigments and cold wax and then removing some of that work to reveal its history and depth. It brings forth a composition that might best be described as an abstract narrative. 
LeBlanc holds a Master of Fine Arts degree from Bowling Green State University, a Master of Arts degree from Purdue University, a Bachelor of Fine Art degree from Louisiana State University and post-graduate studies at the University of Massachusetts, Amherst. Her academic areas of expertise include traditional and digital media, color theory and history of art and design.
Reggae
22 x 18
3d CD Mixed Media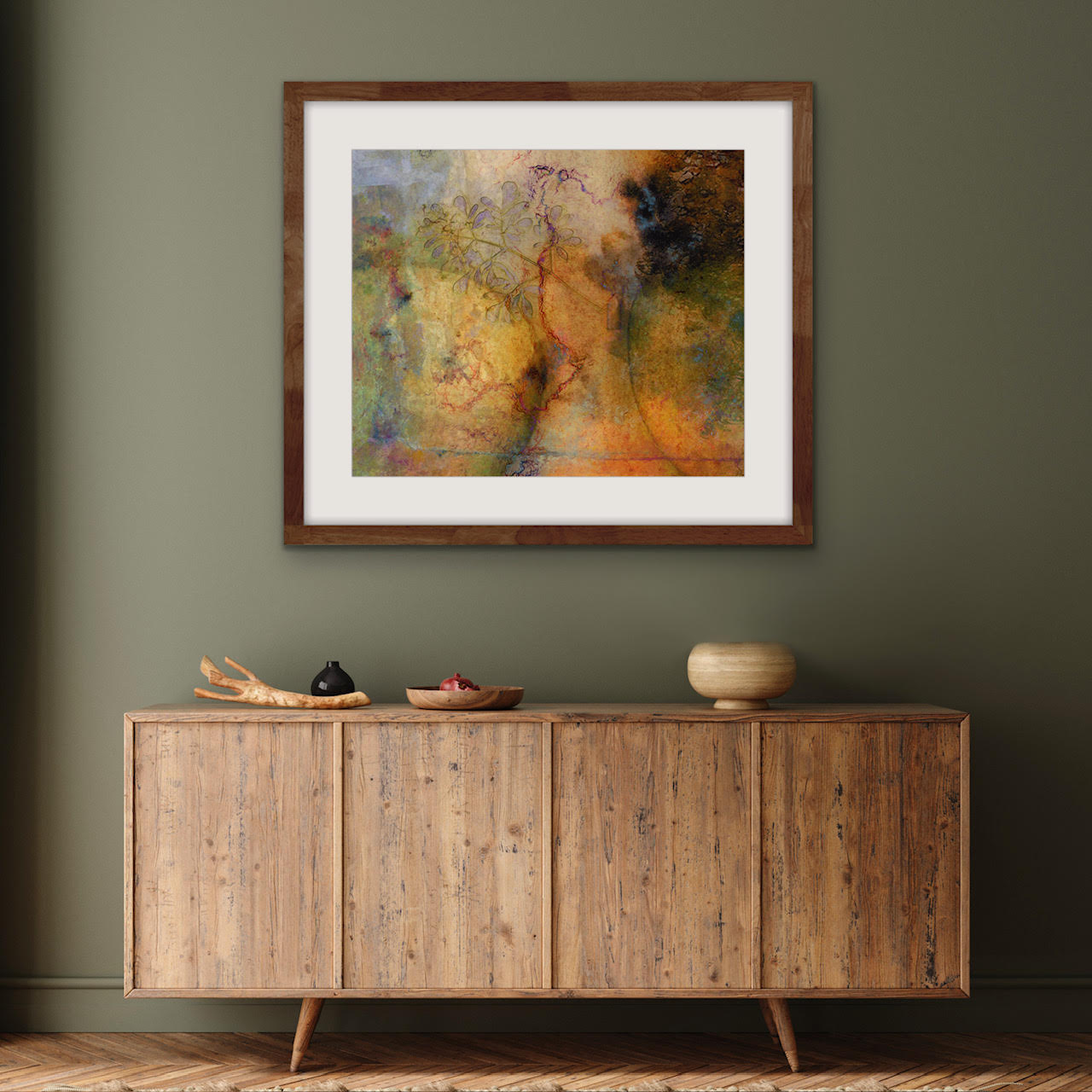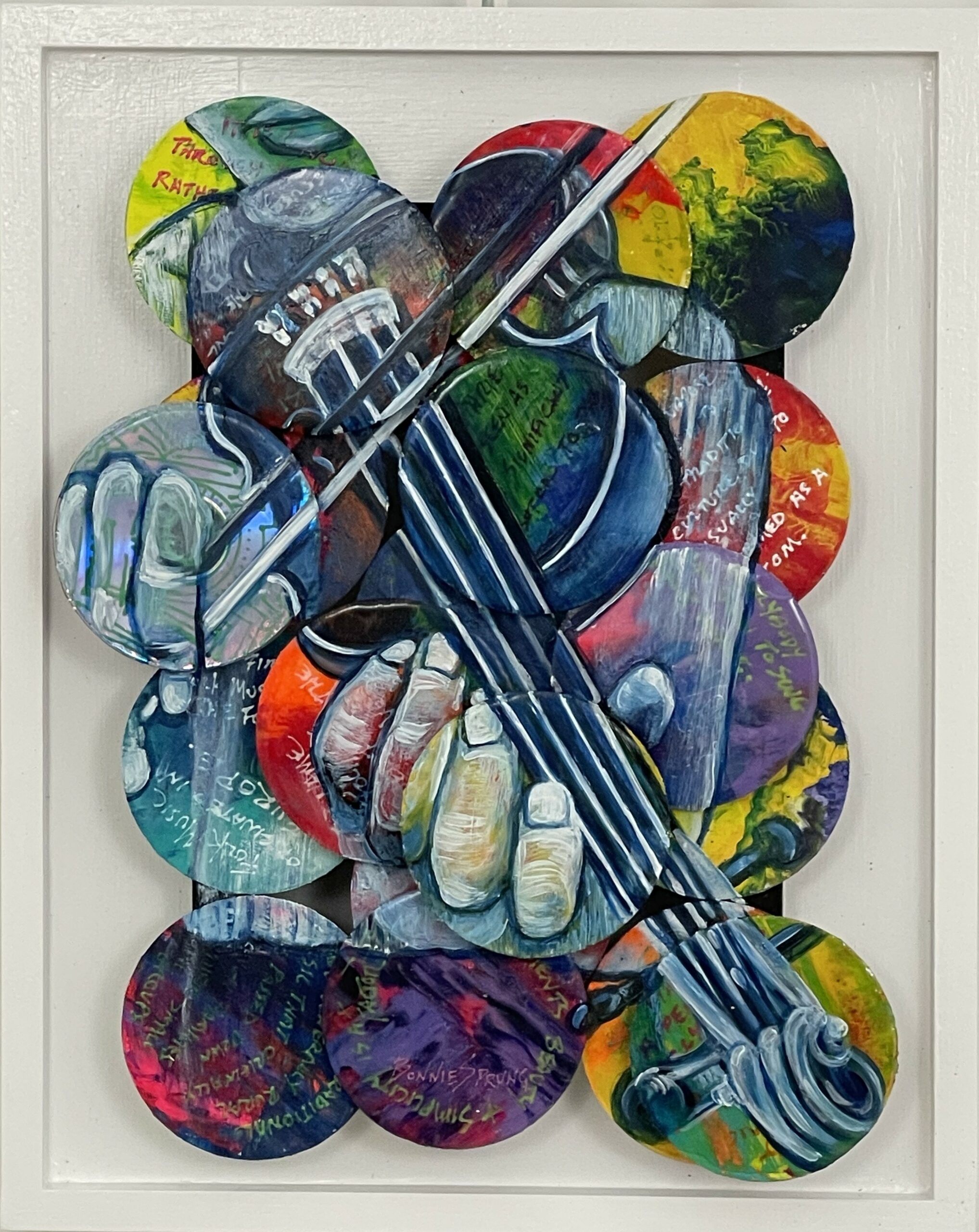 Folk
22 x 18
3D CD Mixed Media
"Each work of art represents a journey, a weaving together of the material, the physical, and the spiritual. It is at once a leap of faith."