Acrylic, Gouache, Mixed Media, Watercolor
Dallas, TX
Dallas-based artist, Mimi Bonick infuses brightness and joy into each and every painting. Drawing from her background in graphic art, she combines colorful, organic shapes and patterns in an unfamiliar way to achieve perfect flow and harmony. 
 
A graduate from Texas Tech with a BFA in Design Communication, Mimi enjoys working with her hands cutting and tearing paper, painting, drawing, and mixing colors using a range of techniques. Her mediums include acrylic, gouache, watercolor, and mixed media on canvas, wood, and paper. 
 
Mimi's simple yet detailed compositions are described as happy and lively. She draws inspiration from color, shapes, ephemera, nature, architecture, and music. It's no coincidence that she loves exploring the outdoor environment and landscapes, after being married to the owner of a notable Dallas landscape design firm for nearly 35 years. Mimi and her husband have two grown sons and reside in North Dallas.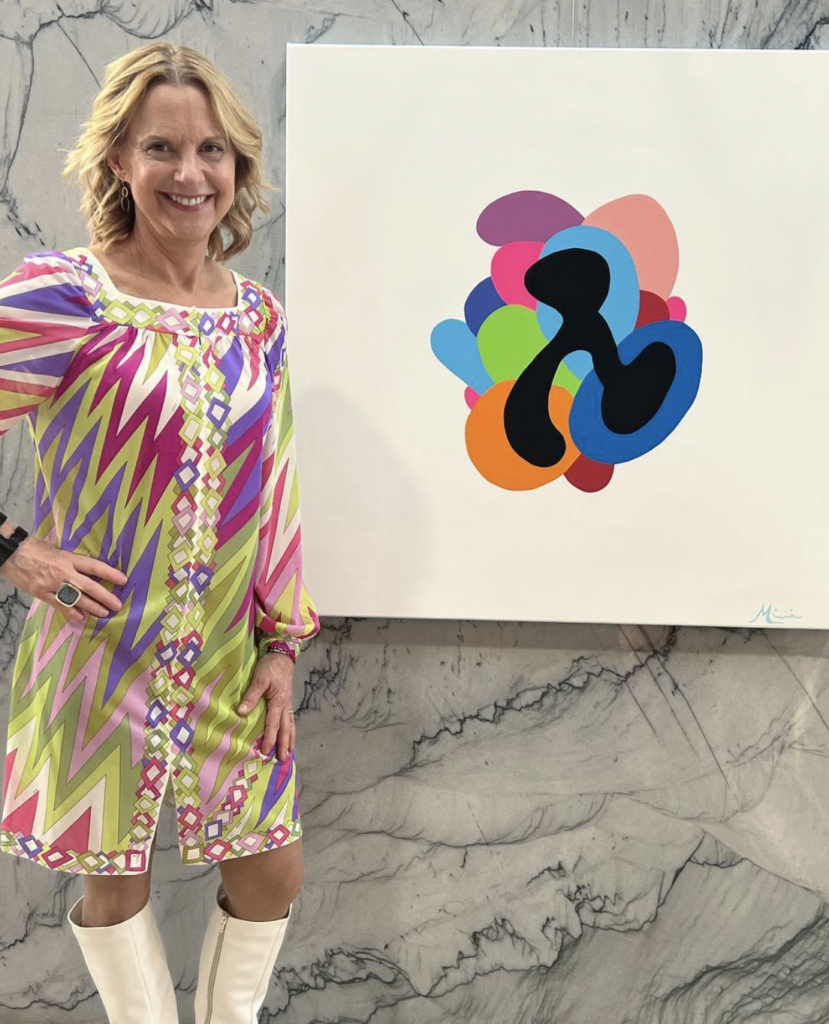 Additional inventory may be available at the gallery.